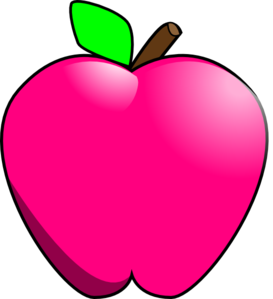 Teacher Week
Klein Teachers - Free Class!
Monday, June 13th - Friday, June 18th
Come in for a complimentary class, exclusively for teachers
To enroll: 1) Click the link below to add the "Klein Teacher Single Class Pass" to your cart.




2) Enter the exclusive promo code.




3) Follow the rest of the prompts to create your own account and schedule your class and time of choice between Monday, June 13th - Friday, June 18th.




4) You must present your Teacher ID when coming in to take your complimentary class.



Klein Teacher Single Class Pass
Limited to one per person

Personal Training and Small Group Training
TRX, Mat Pilates, Or Weight Training

Enjoy the privacy and one-on-one attention with your own personal trainer and get faster results with an exercise program tailored to you.
The Workout Barre trainers specialize in TRX Suspension Training, Mat Pilates Training, and Overall Strength Training.


| | |
| --- | --- |
| Strength Training | Enjoy the privacy and one-on-one attention with your own personal trainer and get faster results with an exercise program tailored to you. |
| Mat Pilates | Pilates exercises focus on the core postural muscles that keep the body balanced and support the spine. Mat Pilates focuses the awareness of breath and purposeful concentrated movement, in order to strengthen deep torso muscles. This blend of strength and flexibility training improves posture, reduces stress and creates long lean muscles by taking a balanced approach so that no muscle group is overworked and the body moves as an efficient, holistic system in sport and daily activity. |
| TRX Training | TRX is a form of resistance training that includes a total body workout using a pulley system to perform bodyweight exercises developing strength, balance, flexibility, and joint stability simultaneously. Unlike with the use of exercise machines, muscular endurance and core stability is achieved as your body utilizes all it's stabilizing muscles in this non-impact small group atmosphere where your trainer will constantly check your form, making sure you're working safely and effectively. You'll love the focused attention and you'll love the results TRX will give you. |
Personal Training: One to One Pricing Options
| | | |
| --- | --- | --- |
| Single Session | $79 | |
| Four (4) Sessions | $299 | |
| Eight (8) Sessions | $519 | |
Personal Training Duo Training Pricing Options
Enjoy all the benefits of a Personal Training Session with a reduced financial commitment plus the fun of working out with a buddy! Rally a friend who shares similar goals, have fun together, and be accountable to one another.
Private Group Events
Ladies Happy Hour at the Barre
Plan a private group event for your circle of friends, neighborhood women's group, mom's network, or women's league.

The Workout Barre offers special private events which include a 15 minute Intro to Barre, a 1 hour Open Barre class, and 15 minutes Q & A with the instructors. Groups have the option to add on a 30 minute or 1 hour workshop with our certified nutritionist Pricing is per individual and varies depending on the number of people and the nutritional workshop option.

Private group events openings are available
Friday evenings starting as early as 6:30PM and after 1PM on Saturday and Sunday.

If you are interested in hosting an event for your group, please complete the form below.
We will call you soon to work out the details.
Private Group Event Application

Hello

CycleBar

Customer!
Please follow these steps to redeem your 3 FREE classes:
1) Click this link
2) Enter the promo code "bar2barre"
3) Follow the prompts to set up your account
4) Sign up for your first class!


If you have any problems, please call us! 832.761.0688
New Member Exclusive | Welcome New Members
(Set yourself up for success with a 60-Minute Session preparing you for a great Barre experience)