The Workout Barre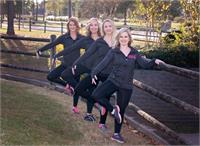 The mission of The Workout Barre is to enhance women's lives, by delivering a consistently high-quality workout combined with personal touch instruction using our non-impact yet powerful Barre group fitness classes.
We believe in the importance of our staff's dedication to the personal health and fitness of every woman who walks into our studio. At The Workout Barre, we empower our clients by assisting them in achieving positive life changes for years to come, increasing their endurance, strength, flexibility, and balance.
We believe in the positive effects of camaraderie. At The Workout Barre our desire is to create a community that is friendly and inviting to all women regardless of their current fitness level.
The Workout Barre is currently not instructing any classes.